Bite Your Tongue
Performance: I have a banner, a table, paper, pens, clay for biting and water for rinsing. A participant is invited to think of an occasion when she bit her tongue rather than speaking up.  She writes down what she wanted to say, she repeats what she would have said and then she bites into a piece of clay to make an imprint of her teeth.  The teeth marks and writing are physical evidence or traces of unspoken thoughts.
Installation: I fire the clay bites (they turn white in the kiln), and I mount the comments on a black ground. I install the bite marks on a wooden table and I hang the comments on an adjacent wall. Bite Your Tongue is ongoing project, so with each performance, the resulting installation grows and changes. The more people speak up, the larger the installation becomes.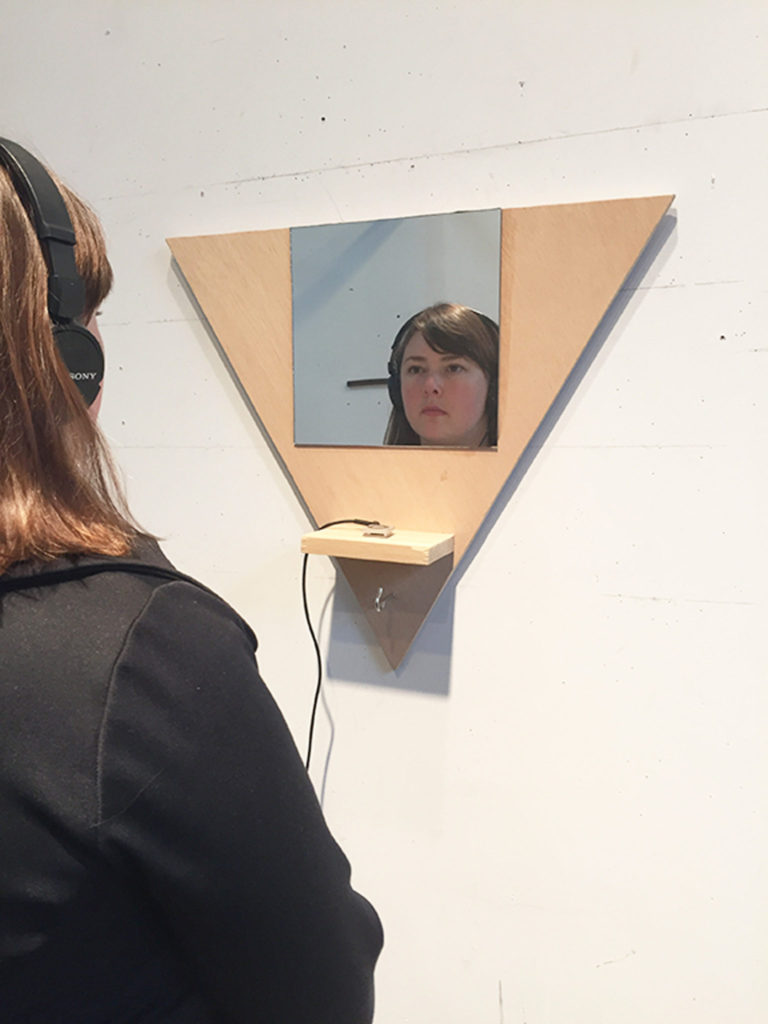 Conversations
This interaction involves face-to-face conversations. It is completely analog, and the intention is to connect with a community through art and talking. There are three phases of this work.
The first phase is to meet the public in its own community; for example, I performed Conversations in a village in France, at the High Desert Test Sites HQ in Joshua Tree, CA and in other communities as well.
The second phase is photography; using black and white film, I photograph each participant.
The final phase is to handwrite a letter, which summarizes each conversation. I mail the package, which includes the letter and the photo via the post office.
Conversations is a circle of communication: we meet, we talk, we photograph and I close the circle by mailing personal documentation of the interaction.
Dear Mr. President
Dear Mr. President, is a social interaction that invites neighbors and the larger public to write a letter to Donald Trump. I provide all the materials: table, chairs, paper, envelopes, stamps and pens. And I mail the sealed envelopes to The White House.